Projects
Take a look at some of our recent projects.
Photographers
Personalities behind the camera.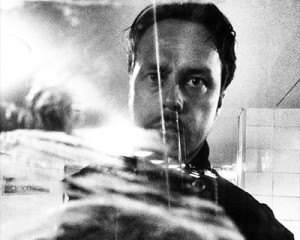 Jiří Havrda
MetropoLives – Barcelona Gamekeepers The life of a Central Bohemian village, local habits and customs. A gamekeepers association and their traditional activities – the hunt for wild boar, the hunt ball and the gamekeepers ball. Radětice, Stěžov, Pičín / Central Bohemia, 2013-2014 Havana San Lazaro Romas of Romania Masopust Beyond the Border
The Village Project in the National Technical Library in Prague. From December 6th till February 2nd 2017. Everyone is invited to exhibition opening on December 6th.
… its all about the dark side, Luke

- Darth Vader

Fuck the story! … shoot emotions!

- Antonin Kratochvil
Fotografie jako obraz zachycující vlastní vnitřní příběh, příběh naznačený, nedokončený. Je to okamžik proniknutí pod povrch, do křehkého meziprostoru na hraně existence a nebytí … je to možná jen část okamžiku mapující pocit či rozpoložení, které jsou vzápětí nezvratně změněny. Fotografie je napětí a tajemství, světlo a stín, je to okamžik zalitý do ledu věčnosti.
Ten okamžik je fascinující. Chceme se ho dotknout, objevit podstatu, to co není vidět a co má zůstat skryto. Čekáme až se změní fazóna, na vteřinu zmizí maska a odkryje se pravda.