Projects
Take a look at some of our recent projects.
Photographers
Personalities behind the camera.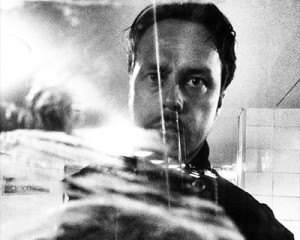 Jiří Havrda
MetropoLives – Barcelona Gamekeepers The life of a Central Bohemian village, local habits and customs. A gamekeepers association and their traditional activities – the hunt for wild boar, the hunt ball and the gamekeepers ball. Radětice, Stěžov, Pičín / Central Bohemia, 2013-2014 Havana San Lazaro Romas of Romania Masopust Beyond the Border
Fotograf Jiří Havrda v prostorách  kina Kotva vystavoval již dvakrát. Poprvé jako člen  fotografické skupiny 28 (Mužík, Hunterová, Hrubá, Kadlec, Ovčáček, Plattner, Vězdová) v projektu Vesnice objektivem 28, podruhé v samostatné prezentaci svého cyklu Mizející Šanghaj – příběh pana Li. Nyní se představuje souborem Amerikou letmo…subjektivní fotografickou sondou do srdce amerických metropolí  San Francisca a […]
… its all about the dark side, Luke

- Darth Vader

Fuck the story! … shoot emotions!

- Antonin Kratochvil
Fotografie jako obraz zachycující vlastní vnitřní příběh, příběh naznačený, nedokončený. Je to okamžik proniknutí pod povrch, do křehkého meziprostoru na hraně existence a nebytí … je to možná jen část okamžiku mapující pocit či rozpoložení, které jsou vzápětí nezvratně změněny. Fotografie je napětí a tajemství, světlo a stín, je to okamžik zalitý do ledu věčnosti.
Ten okamžik je fascinující. Chceme se ho dotknout, objevit podstatu, to co není vidět a co má zůstat skryto. Čekáme až se změní fazóna, na vteřinu zmizí maska a odkryje se pravda.