Projects
Take a look at some of our recent projects.
Photographers
Personalities behind the camera.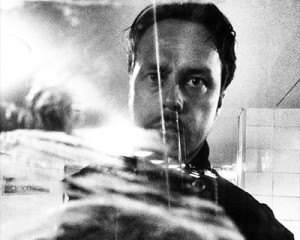 Jiří Havrda
MetropoLives – Marseille 24Hours Project 2016 The Red City MetropoLives – Barcelona Story of Mr. Li Gamekeepers The life of a Central Bohemian village, local habits and customs. A gamekeepers association and their traditional activities – the hunt for wild boar, the hunt ball and the gamekeepers ball. Radětice, Stěžov, Pičín / Central Bohemia, 2013-2014 […]
Host Šimona Pikouse – mistr černobílé tvorby a jeho cesty Evropou. 28. 11.2018 v 18.00 hod Knihkupectví a antikvariát Fryč Pražská 14, 46001 Liberec, Czech Republic Architekt a fotograf na volné noze a žijící v Praze, při svých cestách po Severní Americe, Africe, Číně a nebo Evropě fotografuje sociální témata, život lidí a rozdílná prostředí v […]
Man is regarded as a gust of wind. A mirage, a chimera, a daydream. Who am I?

- Maxim Horovitz, verbal activist, writer

Each photographer approaches the topic individually, with the highest level of empathy and compassion. It is a great honor for me to be able to work with the group.

- Jindřich Štreit, photographer

You chose the right guru, however, as the years have passed, it is now evident that each of you is going in your own direction.

- Jaroslav Kučera, photographer

This burning to capture the non-obvious in this fast, clinging world can be seen in the work of all these photographers.

- Luděk Lukůvka, curator

Thanks to the "28" we have the opportunity to see more than the others.

- Václav Podestát, photographer

In fact, the truth in the photography connected you … I think you search for your own truth.

- Antonin Kratochvil, VII Photo
Fotografie jako obraz zachycující vlastní vnitřní příběh, příběh naznačený, nedokončený. Je to okamžik proniknutí pod povrch, do křehkého meziprostoru na hraně existence a nebytí … je to možná jen část okamžiku mapující pocit či rozpoložení, které jsou vzápětí nezvratně změněny. Fotografie je napětí a tajemství, světlo a stín, je to okamžik zalitý do ledu věčnosti.
Ten okamžik je fascinující. Chceme se ho dotknout, objevit podstatu, to co není vidět a co má zůstat skryto. Čekáme až se změní fazóna, na vteřinu zmizí maska a odkryje se pravda.